Hyperlift Unveils Industry's First Data-Driven, SaaS Medicare Stars Lifecycle Platform
Proven approach repeatedly delivers strong results for both high-performing and struggling plans, including a $100 million revenue boost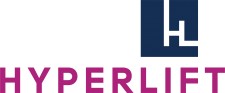 Dallas, TX, July 11, 2017 – Hyperlift today announced the public availability of the industry's first Medicare Stars Lifecycle platform, designed to protect and improve a health insurer's position in the highly-competitive Medicare Stars landscape. Combining sophisticated scenario planning, predictive analytics, and machine learning, Hyperlift accelerates Stars analysis and blueprint plan development to bring unprecedented reliability, predictability and actionable insights to health plans.
With nearly 20 million members enrolled and more than $10 billion in annual incentives available, health plans are competing fervently to achieve and maintain control over the many variables that prevent them from reaching full potential each year. Plans often either lack the internal resources required to identify a clear path to bonus money, spend too much money on lengthy analysis without a clearly budgeted path to success, or implement interventions that are unlikely to drive meaningful improvements. With billions of dollars of incentives left on the table last year, and total incentives set to rise year over year, the financial and strategic stakes couldn't be higher.
Hyperlift's approach takes a holistic view of the Stars Ratings management process, using existing data, previous Stars results, sophisticated modeling and predictive analytics to identify and resolve gaps across a health plan's programs. Data is presented in an easy to read format, linking each Medicare Advantage contract's outcomes, opportunities and threats with proven interventions that can be executed immediately working with our implementation partners. Additionally, real-time scenario modeling allows plans to be proactive and one step ahead of the competition.
"Digital innovation has completely transformed so many industries by providing data-driven insights in a way that's far more agile than employing in-house and consulting resources alone. We're bringing the same level of automation and agility to Medicare Stars ratings so insurance providers can make effective investment decisions to address challenges like ever-changing performance measures and cut points," said Ian Wolfman, CEO of Hyperlift. "Our Stars Lifecycle Platform gives insurance providers and their Medicare Stars consulting partners the power to take complete control over analysis, insight generation, budgeting and path mapping—essential to achieving performance goals. We've combined deep industry expertise with data-driven intelligence to remove the guesswork and ensure plans realize results quicker and more effectively than by using traditional means while reducing dependency on complex and expensive internal systems that may or may not improve outcomes."
The Hyperlift approach positively impacts both immediate and long-term goals, featuring:
MEASURE ASSESSMENT — Hyperlift's data-driven assessment gets quickly to the heart of the matter, drilling down to the measures that will have the most immediate impact.
INTERVENTION PRIORITIZATION — Arrive at a proven and game-changing solution fast with a tailored program derived from our library of more than 150 proven intervention charters scored by cost, speed to market, efficacy, control level and internal resources required to implement.
MODELING AND OPTIMIZATION — Plans stay ahead by taking advantage of Hyperlift's current performance data, CMS updates, cut point forecasting, scenario modeling and internal/plan data for continual improvement.
Focused on outcomes, the methodology behind Hyperlift repeatedly proved to deliver results for both high-performing and struggling plans, as well all other stages. Recent success includes:
Staying Alive: At a risk of being shut down, the recommended activities from this approach for a 60,000 member plan yielded a jump from 2.5 to 3.5 Stars.
Protecting the Bonus: For a 300,000 Member Plan, the recommended activities from this approach yielded over $120MM in increased bonus payments and delivered the same results the following year.
"With Medicare Stars programs, there are hundreds of millions of dollars at stake. Health Plans should be utilizing the latest, most innovative technology to identify and resolve gaps in their programs. Hyperlift's data-driven approach removes the need for lengthy and costly consulting engagements while giving plans the intelligence to make decisions with confidence and certainty," said Mick Twomey, COO of Hyperlift.
About Hyperlift
Designed by Stars professionals for Stars professionals, Hyperlift is changing the way Health Plans look at Medicare Stars.  A data-driven SaaS solution, Hyperlift is the first Stars Lifecycle Platform to systematically protect and improve an organization's competitive position as the market evolves. For more information, visit www.hyperlift.com.