Cloud-Based Platform Uses Machine Learning and Data Science to Give Stars Leaders Unparalleled Intelligence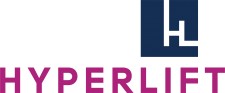 DALLAS, October 30, 2017 (Newswire.com) – On the heels of the release of the 2018 Star Ratings by the Centers for Medicare & Medicaid Services (CMS), Hyperlift is helping customers address a myriad of challenges to support each contract's unique situation, including:
37 contracts dropped out of Quality Bonus Payments (QBP) performance levels this year representing over $600 million in QBP
Another 37 contracts remained eligible for QBP but dropped at least one half of a Stars point—these contracts represent over $900 million in QBP
21 contracts became eligible for QBP this year representing over $250 million
Each contract faces unique challenges and must find their own path to success. Using Hyperlift's Stars Insights Engine, the most comprehensive data, analytics and insights engine for plans seeking to improve Medicare Star ratings, plans can easily conduct analysis and identify the most effective course of action. Using data science and machine learning, Hyperlift gives Stars management teams and analytics professionals unprecedented perspective to make critical decisions, build a business case and keep the organization informed and aligned.
"The Medicare Stars program is achieving its goal of consistently improving the level of care, satisfaction and operational performance that beneficiaries are provided by Medicare Advantage plans. This has created an environment where Medicare Advantage plans looking to outperform their competition must improve both speed and level of focus," said Mick Twomey, president and COO of Hyperlift. "The need to move quickly from analysis to action has never been greater. Hyperlift's flexible and comprehensive Insights Engine delivers immediate benefits to all plans, whether they are starting from 2.5 Stars or 4.5 Stars — or anywhere in between."
Common client concerns Hyperlift is currently addressing include:
How do I ensure my leadership team and Stars team are aligned on where to focus our time and resources to generate the most effective Stars rating lift without overwhelming the team?
How do I communicate realistic expectations to my leadership team and gain approvals for the necessary budget to deliver these ratings improvements?
How do I move quickly from analysis into action that drives results?
"The entire basis for Medicare Stars and Quality Bonus Payments (QBPs) is offering financial incentives to plans, which drives continuous improvement to achieve better outcomes throughout the entire payor system and the larger U.S. healthcare industry. However, for a second year in a row, Medicare Stars performance plateaued industry-wide, leaving billions of dollars of QBPs on the table not to mention the corresponding opportunity lost to further improve coverage for citizens," said Ian Wolfman, CEO of Hyperlift. "This is a new set of industry challenges that needs to be addressed with the right combination of human resources paired with the right technology toolsets — Hyperlift finally answers the industry call for the latter."
The Hyperlift Stars Insights Engine is a comprehensive, SaaS-based solution, including:
Measure Movement Analysis — Evaluate measure movement potential by analyzing historical improvements from comparable plans; set custom parameters, including performance range.
Scenario Modeler — Conduct custom assessments and analyses to develop, clarify and justify the Stars measures to focus on, aligning directly with ongoing Stars initiatives. Evaluate your current performance along with peer plan achievements for a given year, then apply our Cut Point Forecast to establish realistic Stars ratings predictions and adjust with mid-year surprises.
Individual Measure 360 — Know every detail about every Stars measure, including historical performance, trending, industry averages, peer performance over time, how other plans moved this measure last year and where you fall on performance vs. every other Medicare Advantage contract.
Cut Point Forecast — Tackle one of the biggest challenges in Stars — knowing exactly where performance needs to be in the future. Hyperlift's proprietary Cut Point Forecast uses more than 500,000 data points to help Stars leaders better project future cut points to support realistic planning and expectation setting.
Peer Review & Comparison — Understand your peers and your opportunities to improve performance better than ever before. Hyperlift's Comparable Analysis Tool is designed to support existing Stars initiatives, evaluating performance against peer plans and visually displaying likely measure movement in real time.
Stars Success Simulator — Set realistic expectations and eliminate uncertainty across every scenario. Using Monte Carlo-based simulation, Hyperlift takes your prioritized measures and calculates expected overall Star rating outcomes and the likelihood of each — in real time. Clearly understand the impact of every decision and assess potential risk.
Hyperlift co-founder and product strategy lead, Michael Meadows will present at the third annual Medicare Star Ratings & Quality Assurance Summit, Nov. 1-3, 2017 in Miami, Florida. To meet with Hyperlift at the conference or set a demo virtually, please contact results@hyperlift.com.
About Hyperlift
Hyperlift is the most complete data and analytics engine for the Medicare Stars industry. Leveraging machine learning through data science, Hyperlift gives Stars management teams and analytics professionals unprecedented insight to make critical decisions. No more uncertainty, no more guesswork. Instead, you'll get unprecedented visibility into the entire Stars Lifecycle – all in one integrated SaaS-based platform. For more information, visit www.hyperlift.com.